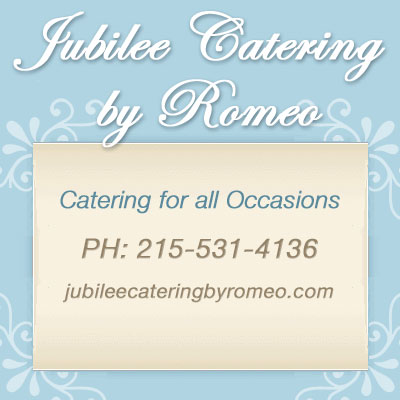 Jubilee Catering by Chef Michael Romeo was featured in the "Philadelphia Rowhome Magazine," Volume 14, Issue 24 in November 2011.  To view this issue, please click on the magazine below:
On Page 15, you will find Chef Michael Romeo "Taking Care of Business" at the Fels Community Center in Philadelphia.  Moving on to Page 30, you will find an editorial written by Katelynn Hartman, "A Servant's Heart" with a one on one exclusive interview with Chef Michael Romeo explaining how he first made it into the Catering Business and how Jubilee Catering has grown into the  successful business as it is today.  Last but not least, please visit Page 76 to view our Advertisement in the Philadelphia Showroom Magazine featuring our new "Premier Banquet Room" located at the Fels Community Center, 2407 S. Broad Street, Philadelphia PA  19148.
Please Contact Chef Michael Romeo at 215-531-4136 (or at the Office at 215-551-8216) for a Free Appointment & Consultation!